Product Description
You can kindly find the specification details below:
HangZhou Mastery Machinery Technology Co., LTD helps manufacturers and brands fulfill their machinery parts by precision manufacturing. High precision machinery products like the shaft, worm screw, bushing……Our products are used widely in electronic motors, the main shaft of the engine, the transmission shaft in the gearbox, couplers, printers, pumps, drones, and so on. They cater to different industries, including automotive, industrial, power tools, garden tools, healthcare, smart home, etc.
Mastery caters to the industrial industry by offering high-level Cardan shafts, pump shafts, and a bushing that come in different sizes ranging from diameter 3mm-50mm. Our products are specifically formulated for transmissions, robots, gearboxes, industrial fans, and drones, etc.
Mastery factory currently has more than 100 main production equipment such as CNC lathe, CNC machining center, CAM Automatic Lathe, grinding machine, hobbing machine, etc. The production capacity can be up to 5-micron mechanical tolerance accuracy, automatic wiring machine processing range covering 3mm-50mm diameter bar.
Key Specifications:
| | |
| --- | --- |
| Name | Shaft/Motor Shaft/Drive Shaft/Gear Shaft/Pump Shaft/Worm Screw/Worm Gear/Bushing/Ring/Joint/Pin |
| Material | 40Cr/35C/GB45/70Cr/40CrMo |
| Process | Machining/Lathing/Milling/Drilling/Grinding/Polishing |
| Size | 2-400mm(Customized) |
| Diameter | φ5.2(Customized) |
| Diameter Tolerance | ±0.02mm |
| Roundness | 0.05mm |
| Roughness | Ra0.4 |
| Straightness | N.A |
| Hardness | N.A |
| Length | 4.3mm(Customized) |
| Heat Treatment | Customized |
| Surface treatment | Coating/Ni plating/Zn plating/QPQ/Carbonization/Quenching/Black Treatment/Steaming Treatment/Nitrocarburizing/Carbonitriding |
Quality Management:
Raw Material Quality Control: Chemical Composition Analysis, Mechanical Performance Test, ROHS, and Mechanical Dimension Check
Production Process Quality Control: Full-size inspection for the 1st part, Critical size process inspection, SPC process monitoring
Lab ability: CMM, OGP, XRF, Roughness meter, Profiler, Automatic optical inspector
Quality system: ISO9001, IATF 16949, ISO14001
Eco-Friendly: ROHS, Reach.
Packaging and Shipping:  
Throughout the entire process of our supply chain management, consistent on-time delivery is vital and very important for the success of our business.
Mastery utilizes several different shipping methods that are detailed below:
For Samples/Small Q'ty: By Express Services or Air Fright.
For Formal Order: By Sea or by air according to your requirement.
Mastery Services:
One-Stop solution from idea to product/ODM&OEM acceptable
Individual research and sourcing/purchasing tasks
Individual supplier management/development, on-site quality check projects
Muti-varieties/small batch/customization/trial order are acceptable
Flexibility on quantity/Quick samples
Forecast and raw material preparation in advance are negotiable
Quick quotes and quick responses
General Parameters:
If you are looking for a reliable machinery product partner, you can rely on Mastery. Work with us and let us help you grow your business using our customizable and affordable products.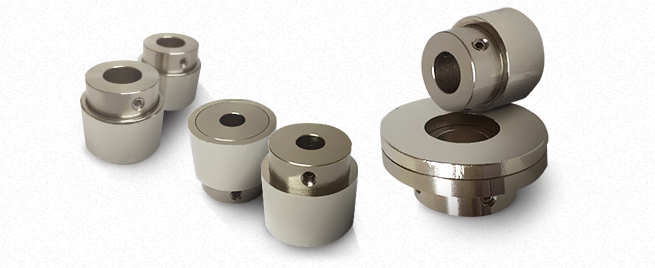 Torque and Speed Limitations of Magnetic Couplings for Different Sizes and Applications
The torque and speed limitations of magnetic couplings depend on various factors, including the size of the coupling and the specific application requirements. Here's a general overview of these limitations:
Torque Limitations:

The torque capacity of a magnetic coupling is influenced by the strength of the magnets used, the size of the coupling, and the materials chosen for the rotor and containment shell. Larger magnetic couplings with stronger magnets and robust materials can handle higher torque requirements.

Size and Application:

The size of the magnetic coupling plays a crucial role in determining its torque capacity. Smaller couplings are typically used in low-torque applications, such as laboratory equipment or small pumps. In contrast, larger couplings can handle higher torque demands, making them suitable for industrial-scale pumps and agitators.

Speed Limitations:

The maximum speed at which a magnetic coupling can operate depends on several factors, including the rotational speed of the driving and driven shafts and the design of the coupling. High-speed applications, such as centrifugal pumps, require magnetic couplings designed to minimize eddy current losses and ensure stable performance at elevated speeds.

Specialized Applications:

Some magnetic couplings are specifically designed for high-speed or high-torque applications, such as in large industrial pumps or agitators. These specialized couplings are engineered with materials and construction techniques to optimize performance under demanding conditions.

Customization Options:

Manufacturers of magnetic couplings may offer customization options to tailor the torque and speed ratings to the specific needs of the application. This can involve selecting different magnet configurations, materials, and overall design adjustments to achieve the desired performance characteristics.
It is essential to consult with the coupling manufacturer or a qualified engineer to determine the appropriate magnetic coupling size, torque, and speed ratings for a specific application. Factors such as the fluid properties, load requirements, and environmental conditions should be taken into account to ensure the coupling's optimal performance and reliability.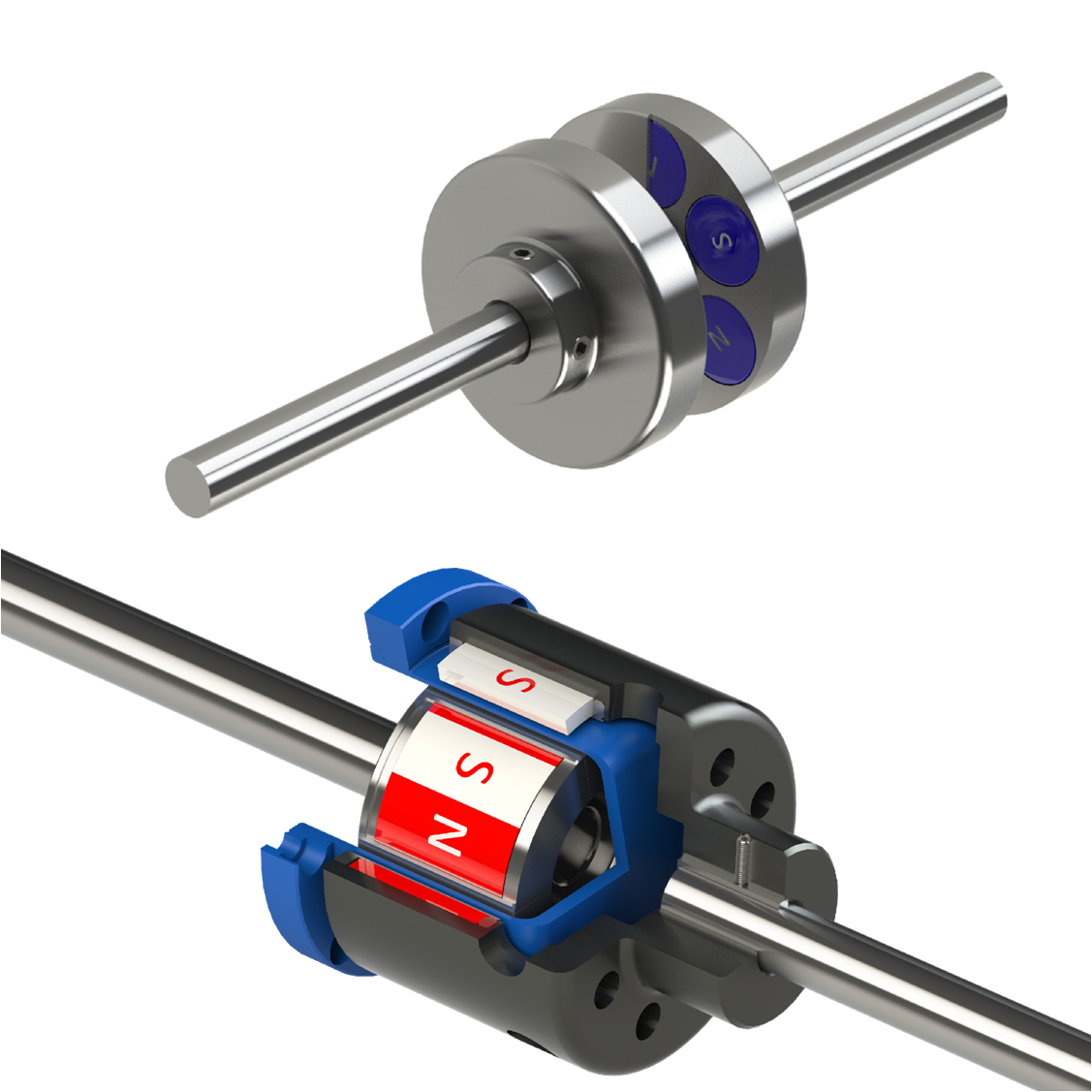 Are Magnetic Couplings Suitable for High-Torque or High-Speed Applications in Various Industries?
Yes, magnetic couplings are suitable for high-torque or high-speed applications in various industries, depending on the specific design and material selection. These couplings offer distinct advantages that make them a viable choice for demanding applications with elevated torque and speed requirements.
Here's how magnetic couplings perform in high-torque and high-speed scenarios:
High-Torque Applications:

Magnetic couplings can handle high-torque applications efficiently. Neodymium and samarium cobalt magnets, known for their strong magnetic properties, enable magnetic couplings to transmit substantial torque without the need for physical contact. The absence of frictional wear and the robustness of these magnet materials make magnetic couplings well-suited for applications that demand high torque, such as large pumps, agitators, mixers, and heavy-duty industrial machinery.

High-Speed Applications:

Magnetic couplings can also be designed for high-speed applications. The absence of physical contact between the driving and driven components reduces the risk of mechanical wear and allows magnetic couplings to operate smoothly at high rotational speeds. The magnetic fields effectively transmit power without compromising efficiency or generating excessive heat. Industries such as automotive, aerospace, and precision machinery benefit from magnetic couplings' ability to maintain performance and reliability at high speeds.

Advantages in Various Industries:

Magnetic couplings find applications across diverse industries due to their ability to handle high-torque and high-speed requirements. Some notable industries where magnetic couplings are utilized include:

Chemical and Petrochemical: Magnetic couplings are employed in pumps and agitators, where they prevent fluid leakage and provide a hermetically sealed solution. They are ideal for handling aggressive chemicals and corrosive substances.
Pharmaceutical: In pharmaceutical processes, magnetic couplings are used in mixers and reactors to prevent contamination and ensure sterile operation.
Automotive: Magnetic couplings find use in cooling systems, turbochargers, and various engine components to enhance efficiency and reduce maintenance.
Renewable Energy: In wind turbines, magnetic couplings are utilized to transfer power between the turbine rotor and the generator, offering a maintenance-free and reliable solution.
Food and Beverage: Magnetic couplings are employed in pumps and mixers for hygienic applications, ensuring no product contamination and meeting food safety standards.
Overall, magnetic couplings demonstrate versatility and effectiveness in high-torque and high-speed applications across multiple industries. Their ability to provide reliable power transmission without mechanical wear and the advantages of hermetic sealing make them an attractive choice for critical systems requiring efficiency, safety, and reduced maintenance.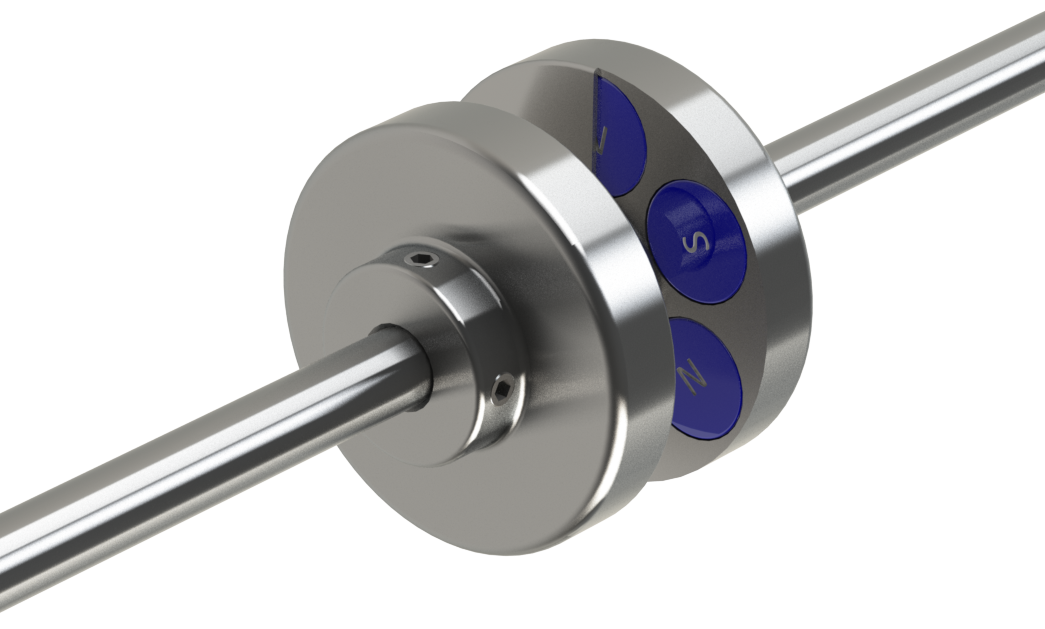 Different Types of Magnetic Couplings Used in Various Applications
Magnetic couplings come in different configurations to suit various applications and specific requirements. Some of the common types of magnetic couplings include:
Standard Magnetic Couplings:

These are the most basic and widely used magnetic couplings. They consist of two rotors with permanent magnets and a containment shell. Standard magnetic couplings are suitable for a wide range of applications, providing non-contact power transmission, misalignment compensation, and isolation between shafts.

High Torque Magnetic Couplings:

High torque magnetic couplings are designed to transmit higher levels of torque between the input and output shafts. They feature stronger and larger magnets to handle increased power transmission requirements. These couplings are commonly used in heavy-duty industrial applications, such as mixers, agitators, and large pumps.

Low Torque Magnetic Couplings:

Conversely, low torque magnetic couplings are suitable for applications with lower torque demands. They have smaller and less powerful magnets, making them ideal for applications where precision and efficiency are essential, such as medical devices and laboratory equipment.

Variable Torque Magnetic Couplings:

Variable torque magnetic couplings provide the ability to adjust the torque transmission level. These couplings can be designed with adjustable magnets or magnetic fields, allowing users to control the torque according to the specific needs of the application. They are used in systems where variable speed and torque are required, such as variable speed pumps and compressors.

High-Speed Magnetic Couplings:

High-speed magnetic couplings are designed to handle rapid rotations without compromising on efficiency and reliability. They feature special designs and materials to reduce eddy currents and losses associated with high-speed operation. These couplings are commonly used in centrifugal pumps, turbo machinery, and high-speed motors.

Compact Magnetic Couplings:

Compact magnetic couplings are designed to have a smaller footprint, making them suitable for applications with limited space. They are commonly used in compact pumps, microfluidic systems, and portable devices where space efficiency is crucial.

Bi-Directional Magnetic Couplings:

Bi-directional magnetic couplings allow power transmission in both directions between the input and output shafts. They are used in applications where bidirectional rotation or periodic reversing of motion is required, such as in mixing applications and reversible pumps.

Custom Magnetic Couplings:

Manufacturers can also create custom magnetic couplings tailored to specific applications. Custom couplings are designed to meet unique requirements, such as special torque levels, specific environmental conditions, or integration with proprietary systems.
The choice of the magnetic coupling type depends on factors such as torque requirements, speed, space constraints, environmental conditions, and the level of customization needed for the specific application.



editor by CX 2023-08-18