Product Description
Standard Male magnetic coupling Plastic Pipe Fitting with Good Service
Product Description
Technical data
| | |
| --- | --- |
| Part | Material |
| Body(A) | (PPB)Ploypropylene(PP-B)of exceptional mechanical properties even at high temperature |
| Blocking bush(D) | (PPB)Ploypropylene |
| Nut(B) | (PPB)Ploypropylene with dye master of high stability to UV rays and solidity to heat |
| Clinching ring(C) | (POM)Polyacetal resin(POM) of high mechanical resistance and hardness |
| O ring gasket(E) | (NBR)Special elastomeric acrylonitrile rebber(NBR)for alimentary use |
TYPE C
SIZE
Weight
pcs/ carton
Product name
Code
(g/pc)
MALE THREADED COUPLING
E1004 
20*1/2
27 
600
20*3/4
29 
600
20*1
31 
560
25*1/2
44 
360
25*3/4
45 
360
25*1
46 
330
32*1/2
74 
240
32*3/4
75 
240
32*1
77 
210
32*1 1/4
79 
210
40*1
106 
130
40*11/4
110 
130
40*1 1/2
112 
130
50*1
170 
80
50*11/4
172 
80
50*11/2
176 
80
50*2
185 
80
63*11/4
291 
48
63*11/2
296 
48
63*2
301 
46
63*21/2
297 
46
75*2″
572 
27
75*21/2″
584 
27
75*3″
592 
24
90*21/2″
824 
14
90*3″
818 
14
90*4″
828 
14
110*3″
1319 
8
110*4″
1301 
8
FEATURES
1) Light weight, easy to load and unload
2) Good chemicals and drugs resistance
3) Small resistance to fluidity
4) Strong mechanical strength
5) Good electrical insulation
6) Water quality unaffected
7) Simple installation
APPLICATION
1) Structure Engineering
2) Water supply system
3) for Agriculture Irrigation
Main Products
View more products,you can click products keywords…
| | |
| --- | --- |
| PPR Pipe | PPR Fitting |
| PP Union Ball Valve | PP Compression Fitting |
| Clamp Saddle | Solenoid Valve |
| Sprinkler | PVC Ball Valves |
Company Profile
OTHER DETAIL SERVICES FOR YOU
1.Any inquiries will be replied within 24 hours.
2.Professional manufacturer.
3.OEM is available.
4.High quality, standard designs,reasonable&competitive price,fast lead time.
5.Faster delivery: Sample will be prepared in 2-3 days.
6.Shipping: We have strong cooperation with DHL,TNT,UPS,MSK,China Shipping,etc.
FAQ
1.What is your MOQ?
Our MOQ is usually 5 CTNS for size from 20-50mm.
2.What is your delievery time?
The time of delievery is around 30-45days.
3.What is your payment terms?
We accept 30% T/T in advance,70% before shipment .or 100% L/C.
4.What is the shipping port?
We ship the goods to HangZhou or ZheJiang port.
5.What is the address of your company?
Our company is located in the HangZhou, HangZhou ZHangZhoug Province,China.You are welcomed to visit our factory.
6.How about the samples?
we could send you the samples for free, and you need to pay the courier fee.
If there are too much samples, then you also need to undertake the sample fee.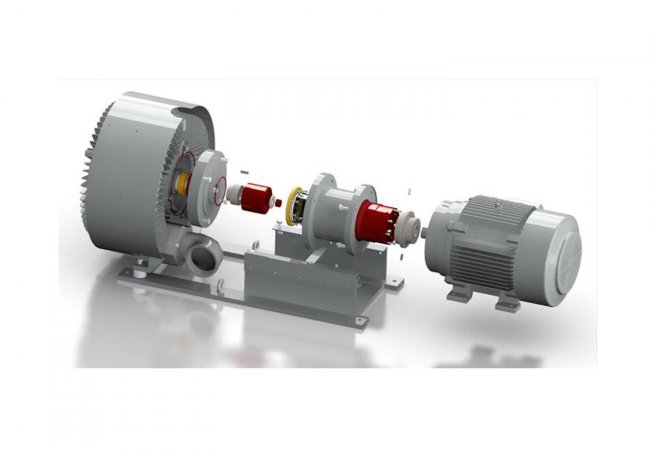 Can Magnetic Couplings Be Used in Applications Involving Corrosive or Aggressive Fluids?
Yes, magnetic couplings can be used in applications involving corrosive or aggressive fluids, provided that the coupling is constructed using materials that are compatible with the specific fluid being handled. The ability to use magnetic couplings with corrosive or aggressive fluids depends on the material selection and design of the coupling.
When handling corrosive or aggressive fluids, it's essential to consider the following factors:
Material Compatibility:

Select materials for the magnetic coupling that are resistant to the corrosive properties of the fluid. For example, stainless steel, Hastelloy, or certain grades of ceramics are commonly used for components that come into contact with corrosive fluids.

Hermetic Sealing:

Ensure that the magnetic coupling provides a hermetic seal to prevent fluid leakage. The containment shell and other sealing components must be able to withstand the chemical properties of the aggressive fluid.

Coatings and Lining:

In some cases, coatings or lining materials can be applied to the coupling's surfaces that are exposed to the fluid. These coatings can offer additional protection against corrosion and ensure compatibility with aggressive fluids.

Fluid Temperature and Pressure:

Consider the temperature and pressure of the aggressive fluid, as it may influence the material selection and design of the magnetic coupling. High temperatures or pressures can impact the coupling's performance and material integrity.

Fluid Properties:

Understand the specific chemical properties of the aggressive fluid, such as acidity, alkalinity, or reactivity. This information is crucial for selecting appropriate materials and ensuring the coupling can handle the fluid's properties.

Manufacturer's Recommendations:

Consult the magnetic coupling manufacturer for their recommendations on material selection and design considerations for applications involving corrosive or aggressive fluids. They can provide guidance based on their expertise and product specifications.
By carefully considering material compatibility and design factors, magnetic couplings can be successfully used in a wide range of applications involving corrosive or aggressive fluids. These couplings offer advantages such as leak-free operation, reduced maintenance, and the absence of wear-prone components, making them suitable for various industries, including chemical processing, petrochemicals, and pharmaceuticals.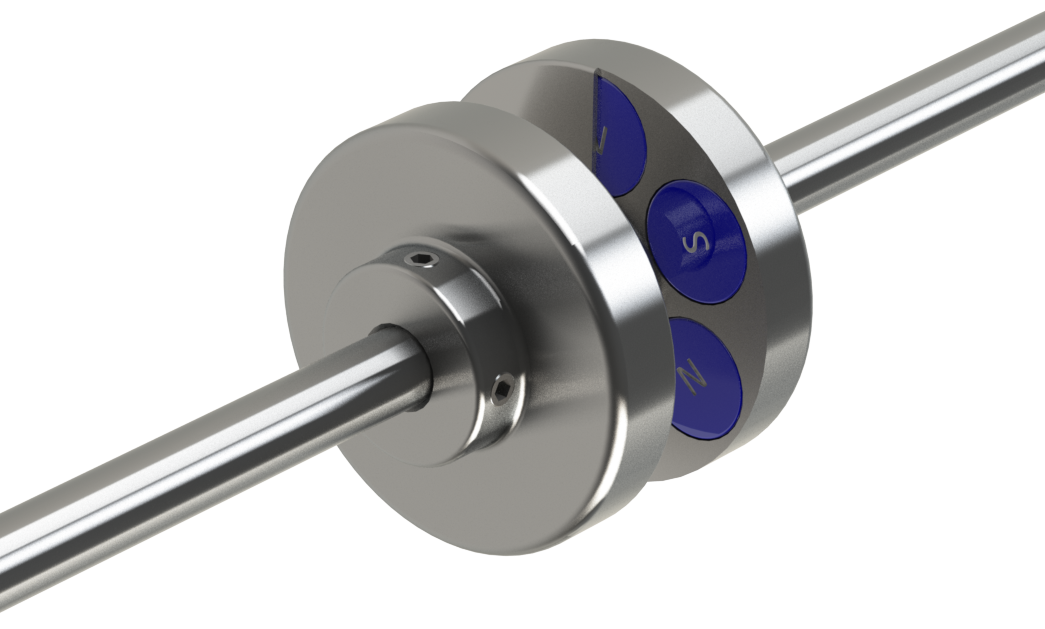 Can Magnetic Couplings Be Retrofitted into Existing Systems to Enhance Performance?
Yes, magnetic couplings can be retrofitted into existing systems to enhance performance, efficiency, and reliability. Retrofitting magnetic couplings offers several benefits and is a practical solution for upgrading older systems or replacing traditional mechanical couplings with more advanced technology. Here's how magnetic couplings can enhance the performance of existing systems:
Improved Efficiency:

Magnetic couplings operate without direct physical contact, which reduces friction losses and improves overall system efficiency. By retrofitting a magnetic coupling, the system can experience lower energy consumption and increased power transmission efficiency.

Elimination of Mechanical Wear:

Traditional mechanical couplings with sliding or rolling elements are prone to wear and require regular maintenance and replacement. Magnetic couplings, on the other hand, do not have any physical contact between components, eliminating the need for lubrication and reducing mechanical wear. Retrofitting with a magnetic coupling can extend the system's lifespan and reduce maintenance costs.

Hermetic Sealing:

Magnetic couplings offer hermetic sealing capabilities, preventing fluid leakage and contamination. By retrofitting a magnetic coupling, the system can achieve a leak-free operation, making it suitable for applications in industries such as chemical processing, pharmaceuticals, and food and beverage.

Compatibility:

Magnetic couplings can be designed to be compatible with various systems and applications. Manufacturers offer a range of sizes and configurations to suit different retrofitting needs. Customized magnetic couplings can be engineered to match the existing system's requirements without major modifications.

Tolerance to Misalignment:

Magnetic couplings can accommodate a certain degree of misalignment between the driving and driven components. This misalignment tolerance can be advantageous when retrofitting into systems where precise alignment may be challenging to achieve.

Overload Protection:

Some magnetic couplings come with built-in overload protection features. Retrofitting with such couplings can add an additional layer of safety to the system, preventing damage in case of sudden overloads or excessive torque.
When retrofitting magnetic couplings into existing systems, it is essential to work with experienced engineers or manufacturers to ensure proper sizing, alignment, and integration. Conducting a thorough evaluation of the system's requirements and the benefits of the retrofit will help determine the best magnetic coupling solution for enhancing the performance and longevity of the existing setup.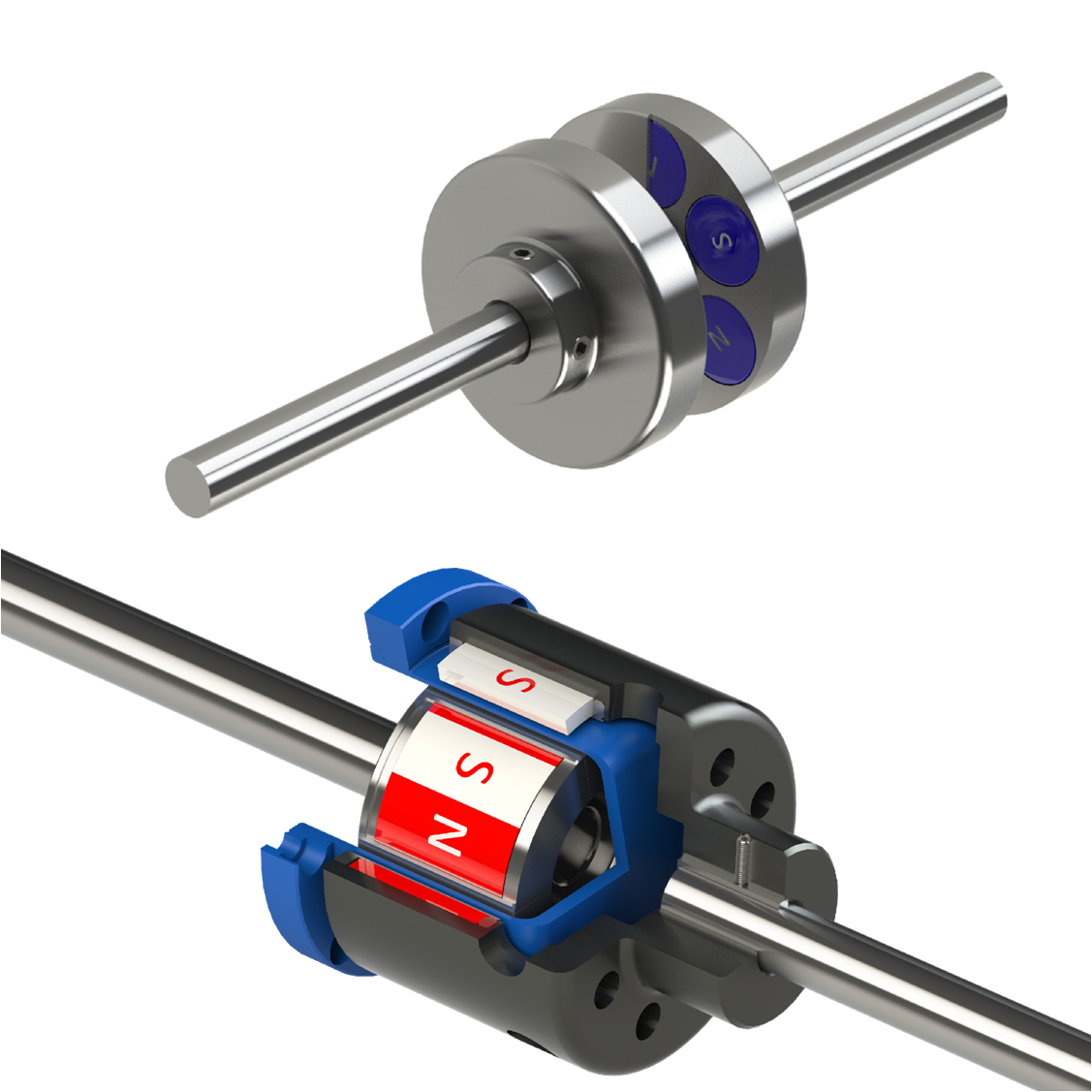 What is a Magnetic Coupling and How Does It Function in Mechanical Power Transmission?
A magnetic coupling is a type of coupling used in mechanical power transmission systems to transfer torque from one shaft to another without direct physical contact. It operates based on the principles of magnetism and is designed to transmit rotational power while allowing a degree of misalignment and isolation between the input and output shafts.
The basic components of a magnetic coupling typically include an outer and inner rotor, both containing permanent magnets. The outer rotor is connected to the input shaft, while the inner rotor is connected to the output shaft. These rotors are separated by a non-magnetic containment shell, creating a magnetic air gap between them.
When the input shaft rotates, the magnets on the outer rotor create a magnetic field that passes through the containment shell and induces a corresponding magnetic field in the inner rotor. The interaction between these magnetic fields causes the inner rotor to rotate synchronously with the outer rotor, effectively transferring torque from one shaft to the other.
The key features and functions of magnetic couplings in mechanical power transmission are as follows:
Non-Contact Power Transmission:

Unlike traditional mechanical couplings that require physical contact between components, a magnetic coupling achieves torque transmission through magnetic fields, enabling a non-contact power transfer.

Misalignment Compensation:

The magnetic coupling can accommodate a certain amount of misalignment between the input and output shafts. This feature helps prevent excessive forces and wear on the system, improving its overall reliability.

Isolation and Containment:

The containment shell between the rotors isolates the input and output shafts, making the magnetic coupling ideal for applications where fluid or gas containment is critical. It allows for hermetically sealed connections in pumps, mixers, and other equipment.

Overload Protection:

In case of sudden overload or jamming in the driven system, the magnetic coupling can slip or disengage, protecting the driving motor and components from damage.

No Lubrication Requirements:

Since there is no physical contact, magnetic couplings do not require lubrication, reducing maintenance needs and the risk of contamination in sensitive applications.

No Wear or Friction:

The absence of mechanical contact eliminates wear and friction between the coupling's components, leading to a longer service life and higher efficiency.
Magnetic couplings find applications in various industries, such as chemical processing, food and beverage, medical devices, and pumps, where leakage prevention, cleanliness, and reliability are essential.



editor by CX 2023-08-11