Product Description
You can kindly find the specification details below:
HangZhou Mastery Machinery Technology Co., LTD helps manufacturers and brands fulfill their machinery parts by precision manufacturing. High precision machinery products like the shaft, worm screw, bushing, joints, couplings……Our products are used widely in electronic motors, the main shaft of the engine, the transmission shaft in the gearbox, couplers, printers, pumps, drones, and so on. They cater to different industries, including automotive, industrial, power tools, garden tools, healthcare, smart home, etc.
Mastery caters to the industrial industry by offering high-level Cardan shafts, pump shafts, and a bushing that come in different sizes ranging from diameter 3mm-50mm. Our products are specifically formulated for transmissions, robots, gearboxes, industrial fans, and drones, etc.
Mastery factory currently has more than 100 main production equipment such as CNC lathe, CNC machining center, CAM Automatic Lathe, grinding machine, hobbing machine, etc. The production capacity can be up to 5-micron mechanical tolerance accuracy, automatic wiring machine processing range covering 3mm-50mm diameter bar.
Key Specifications:
| | |
| --- | --- |
| Name | Shaft/Motor Shaft/Drive Shaft/Gear Shaft/Pump Shaft/Worm Screw/Worm Gear/Bushing/Ring/Joint/Pin |
| Material | 40Cr/35C/GB45/70Cr/40CrMo |
| Process | Machining/Lathing/Milling/Drilling/Grinding/Polishing |
| Size | 2-400mm(Customized) |
| Diameter | φ5.2mm(Customized) |
| Diameter Tolerance | ±0.02mm |
| Roundness | 0.05mm |
| Roughness | Ra0.4 |
| Straightness | N.A |
| Hardness | N.A |
| Length | 4.3mm(Customized) |
| Heat Treatment | Customized |
| Surface treatment | Coating/Ni plating/Zn plating/QPQ/Carbonization/Quenching/Black Treatment/Steaming Treatment/Nitrocarburizing/Carbonitriding |
Quality Management:
Raw Material Quality Control: Chemical Composition Analysis, Mechanical Performance Test, ROHS, and Mechanical Dimension Check
Production Process Quality Control: Full-size inspection for the 1st part, Critical size process inspection, SPC process monitoring
Lab ability: CMM, OGP, XRF, Roughness meter, Profiler, Automatic optical inspector
Quality system: ISO9001, IATF 16949, ISO14001
Eco-Friendly: ROHS, Reach.
Packaging and Shipping:  
Throughout the entire process of our supply chain management, consistent on-time delivery is vital and very important for the success of our business.
Mastery utilizes several different shipping methods that are detailed below:
For Samples/Small Q'ty: By Express Services or Air Fright.
For Formal Order: By Sea or by air according to your requirement.
Mastery Services:
One-Stop solution from idea to product/ODM&OEM acceptable
Individual research and sourcing/purchasing tasks
Individual supplier management/development, on-site quality check projects
Muti-varieties/small batch/customization/trial orders are acceptable
Flexibility on quantity/Quick samples
Forecast and raw material preparation in advance are negotiable
Quick quotes and quick responses
General Parameters:
If you are looking for a reliable machinery product partner, you can rely on Mastery. Work with us and let us help you grow your business using our customizable and affordable products.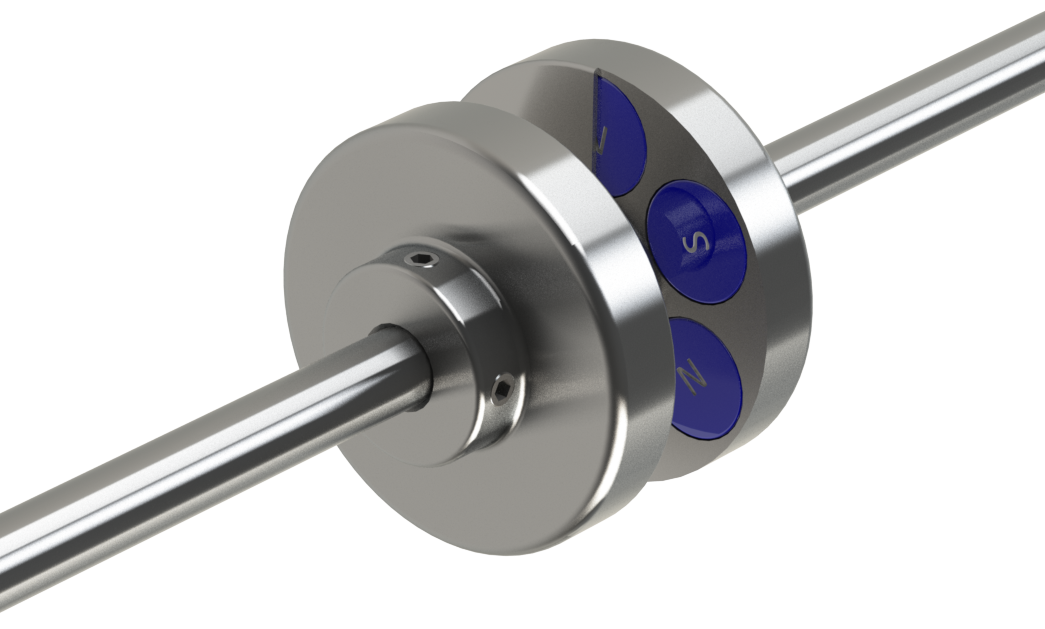 Can Magnetic Couplings Accommodate Misalignment Between the Driving and Driven Shafts?
Yes, magnetic couplings can accommodate a certain degree of misalignment between the driving and driven shafts. This is one of the significant advantages of using magnetic couplings over traditional mechanical couplings, which often require precise alignment to function properly.
The ability to accommodate misalignment in magnetic couplings is due to their non-contact power transmission principle. In a magnetic coupling, the driving and driven shafts are not physically connected but instead operate through a magnetic field.
When misalignment occurs between the driving and driven shafts, the magnetic fields in the magnetic coupling can adjust to compensate for the misalignment within certain limits. This means that the magnetic coupling can continue to transmit torque and power effectively, even if the shafts are not perfectly aligned.
However, it's essential to note that while magnetic couplings offer misalignment tolerance, excessive misalignment can still lead to reduced efficiency and increased stress on the coupling components. Therefore, it is recommended to keep misalignment within the specified limits provided by the coupling manufacturer to ensure optimal performance and longevity.
By allowing for some misalignment, magnetic couplings offer greater flexibility during installation and operation. This feature is particularly valuable in applications where shaft alignment may change due to thermal expansion, vibration, or other dynamic factors.
Overall, the misalignment accommodation capability of magnetic couplings contributes to their reliability, reduces the risk of premature wear, and makes them well-suited for various industrial applications, including pumps, mixers, and other rotating equipment.

How do Magnetic Couplings Contribute to the Overall System Reliability and Prevent Mechanical Wear?
Magnetic couplings offer several advantages that contribute to the overall system reliability and prevent mechanical wear. These benefits are a result of their non-contact power transmission principle and unique design features. Here's how magnetic couplings achieve this:
No Physical Contact:

Magnetic couplings operate without any physical contact between the driving and driven components. Unlike traditional mechanical couplings that rely on friction and wear-prone components, magnetic couplings use magnetic fields to transfer torque and power. This absence of physical contact eliminates mechanical wear and reduces the need for regular maintenance and replacement of wearing parts.

Hermetic Sealing:

Magnetic couplings often feature a hermetic sealing design that prevents fluid leakage. The driving and driven components are separated by a sealed containment shell, which ensures that there is no direct exposure to the environment or the fluid being handled. This hermetic sealing not only prevents leakage but also protects sensitive components from contamination and external influences, enhancing the overall system reliability.

Reduced Friction Losses:

Since there is no physical contact between the coupling's components, magnetic couplings experience minimal friction losses during operation. The reduction in frictional forces translates to higher efficiency and lower energy consumption compared to traditional couplings with sliding or rolling elements.

Tolerance to Misalignment:

Magnetic couplings can accommodate a certain degree of misalignment between the driving and driven components. This misalignment tolerance helps to minimize stress on the coupling and connected equipment, reducing the risk of premature wear or failure in situations where perfect alignment may not be achievable or maintained over time.

Overload Protection:

Some magnetic couplings are designed with built-in overload protection features. In case of excessive torque or sudden overloads, these couplings can disengage or slip, preventing damage to the coupling and the connected machinery. This overload protection contributes to the long-term reliability of the system by avoiding potential catastrophic failures.

No Lubrication Required:

Unlike many traditional mechanical couplings that need regular lubrication to reduce friction and wear, magnetic couplings do not require lubrication. The absence of lubricants simplifies maintenance and eliminates the risk of lubricant contamination in sensitive applications.
Overall, magnetic couplings offer a reliable and efficient solution for various applications, especially in industries where the prevention of mechanical wear, fluid leakage, and frequent maintenance are essential considerations. Their non-contact design, hermetic sealing, and tolerance to misalignment make them an attractive choice for critical systems that demand high reliability and performance.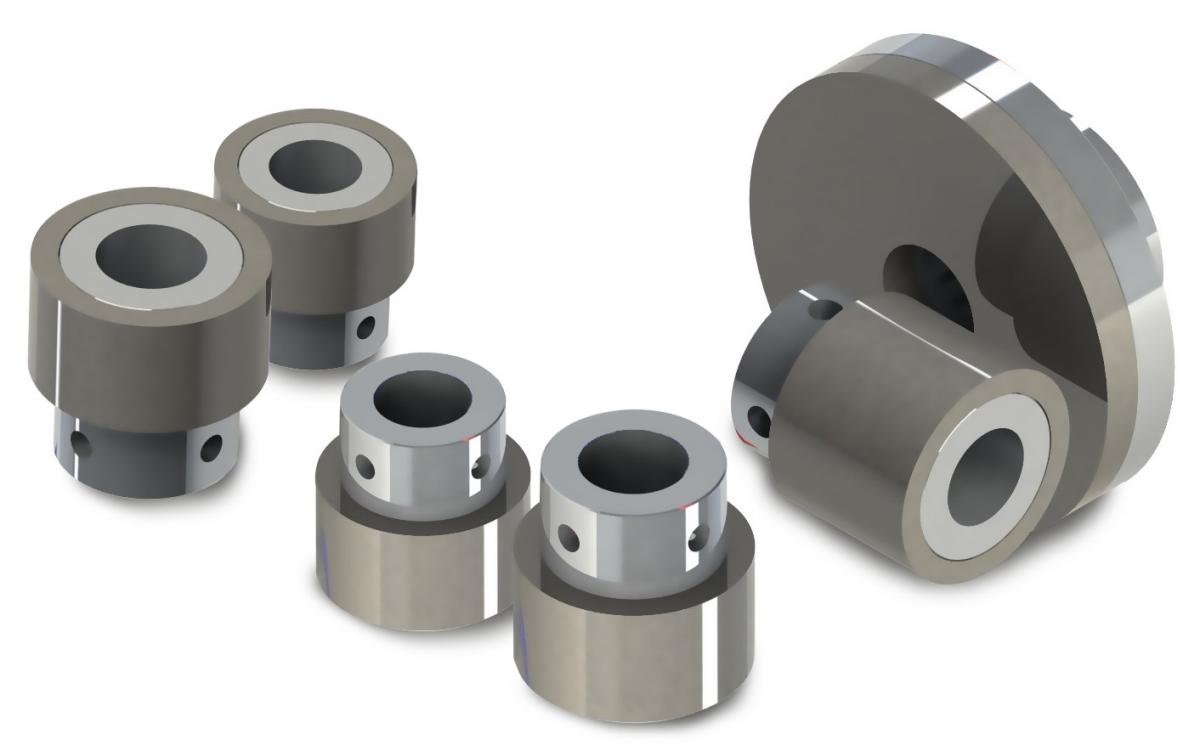 How to Select the Right Magnetic Coupling for Specific Fluid Handling Systems
Selecting the right magnetic coupling for fluid handling systems requires careful consideration of various factors to ensure optimal performance and reliability. Here are the key steps to help you make the right choice:
Fluid Properties:

Understand the properties of the fluid being handled, including its viscosity, temperature, and corrosiveness. High-viscosity fluids may require magnetic couplings with stronger torque capabilities, while corrosive fluids may necessitate materials with excellent chemical resistance, such as stainless steel or specialized coatings.

Flow Rate and Pressure:

Assess the required flow rate and system pressure. Magnetic couplings must be capable of transmitting the necessary torque to handle the fluid flow at the desired pressure levels. High-pressure systems may require magnetic couplings with enhanced strength and reliability.

Misalignment Compensation:

Consider the potential misalignment between the motor and pump shafts. Magnetic couplings are known for their ability to accommodate misalignment to some extent. Assess the expected misalignment in your fluid handling system and choose a coupling with appropriate flexibility to compensate for it.

Sealing Requirements:

Examine the sealing requirements of the fluid handling system. Magnetic couplings can provide hermetic sealing, preventing fluid leakage or contamination in critical applications. Ensure that the chosen coupling offers the necessary level of sealing to suit your system's needs.

Torque and Speed Ratings:

Check the torque and speed ratings of the magnetic coupling. Ensure that the selected coupling can handle the required torque and speed for your fluid handling application. High-speed pumps may require magnetic couplings specifically designed to minimize eddy current losses.

Environmental Conditions:

Consider the environmental conditions in which the magnetic coupling will operate. Factors such as temperature extremes, humidity, and exposure to harsh chemicals can impact the coupling's performance and lifespan. Choose a coupling that is designed to withstand the specific environmental challenges.

System Integration:

Ensure that the magnetic coupling can be easily integrated into your fluid handling system. Consider factors such as coupling dimensions, mounting options, and alignment procedures. A well-integrated coupling will simplify installation and maintenance processes.

Manufacturer Reputation:

Work with reputable manufacturers with a proven track record in producing high-quality magnetic couplings for fluid handling systems. Check for certifications and industry compliance to ensure the coupling meets required standards.
By carefully evaluating these factors and selecting a magnetic coupling that aligns with the specific fluid handling system requirements, you can ensure reliable and efficient operation while minimizing the risk of downtime and maintenance issues.



editor by CX 2023-08-14